I was never a graphic novel reader until the last few years. And even then, it wasn't because it was something I was interested in. No, my graphic novel consumption is because of my reluctant reader daughter. Reading for my oldest came slowly, so very, painfully slowly. Something I could hardly relate to and have found baffling as a parent. She loves to be read to, but to get her to sit down and read herself is a fight, regularly. Thankfully, there are so many more accessible books available to struggling readers today than there were when I was a child. Here are some of the books that I've found for my girls that have made summer reading a delight and not a chore:
Ann M. Martin's
Baby Sitters Club
in conjunction with Raina Telegmeier: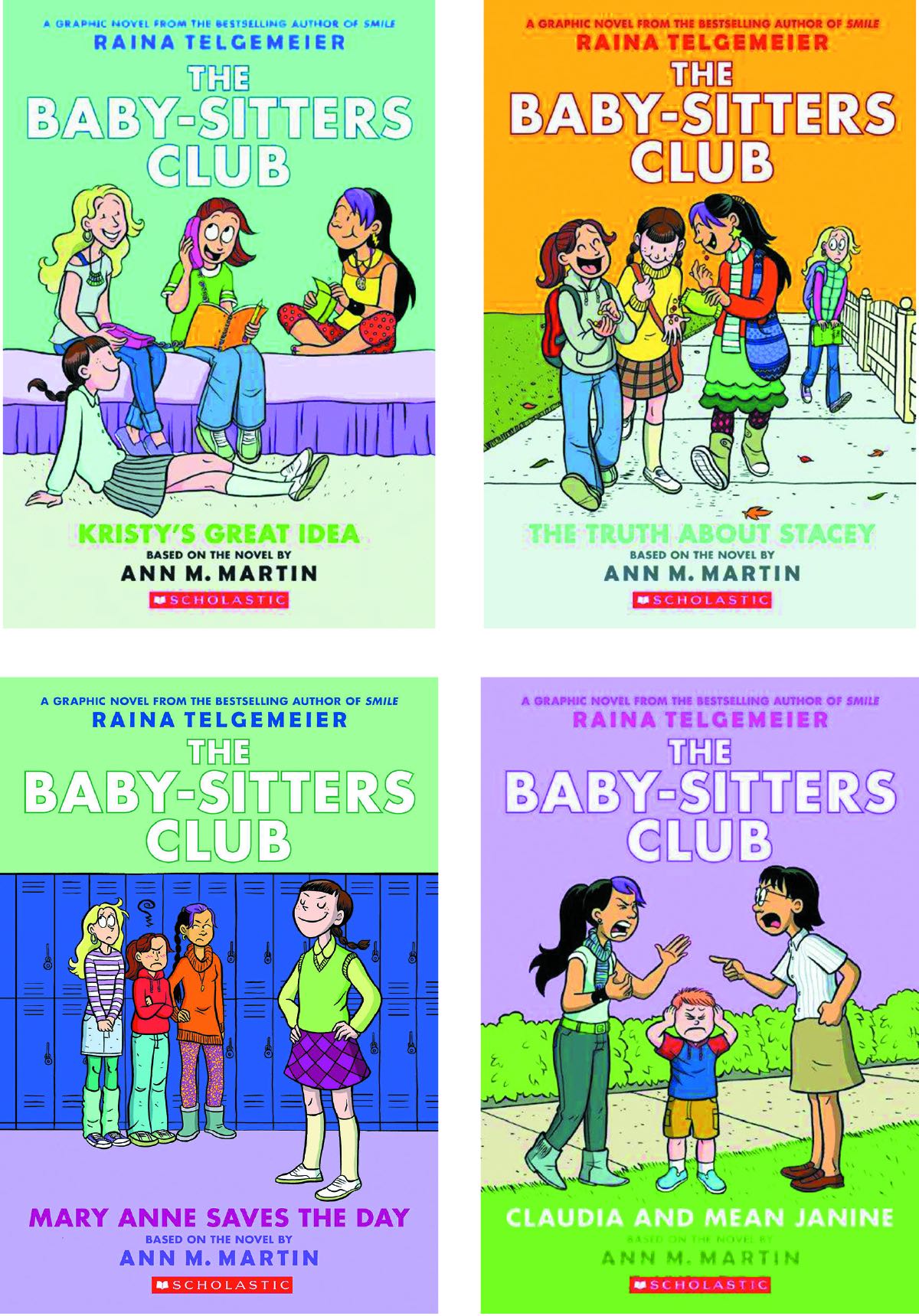 Real Friends
by Shannon Hale and LeUyen Pham:
Ever After High
graphic novels by Leigh Dragoon and Jessi Sheron
Black Princess
series by Shannon Hale, Dean Hale and LeUyen Pham
Phoebe and Her Unicorn
by Dana Simpson (series)
Dork Diaries
by Rachel Renee Russell
Trolls
(series) by Dave Scheidt, Tini Howard, and Marie Condenzio:
A Wrinkle in Time
by Madeleine L'Engle and Hope Larson:
Descendants
(series) by Disney:
Drama
by Raina Telegmeier
Ghosts
by Raina Telegmeier
Sisters
by Raina Telegmeier
Smile
by Raina Telegmeier
Awkward
by Svetlana Chmakova
Roller Girl
by Victoria Jamieson
There are more, but I'm just scratching the surface of what's available and what will eventually be more age appropriate for my daughters. Maybe one of these could be the gateway book for your child.